Oyamel x Masienda: Connection Through Food
Since 2014, Oyamel has worked with the incredible team at Masienda, founded by Jorge Gaviria the same year.

Masienda started with a mission of bringing heirloom corn from Oaxaca to the US food industry, which at the time was predominantly relying on industrially farmed GMO corn. In doing so, Masienda built a masa value chain linking traditional farmers in Mexico with some of the country's most renowned restaurant establishments. At Oyamel, you'll find White Olotillo Masa Harina as well as the Blue Cónico, used in everything from tortillas to tamales. And for the home cook, you'll find delicious inspiration for your own creations in Masienda's new cookbook Masa!
We sat down with Chef Omar Rodriguez to talk about the partnership!
How did our partnership with Masienda begin?
Our partnership with Masienda started small and has really grown over the years as we're able to showcase multiple products and varieties of corn. We started with their White Olotillo, which we still use today, and we've transitioned to the Blue Cónico for our tortillas.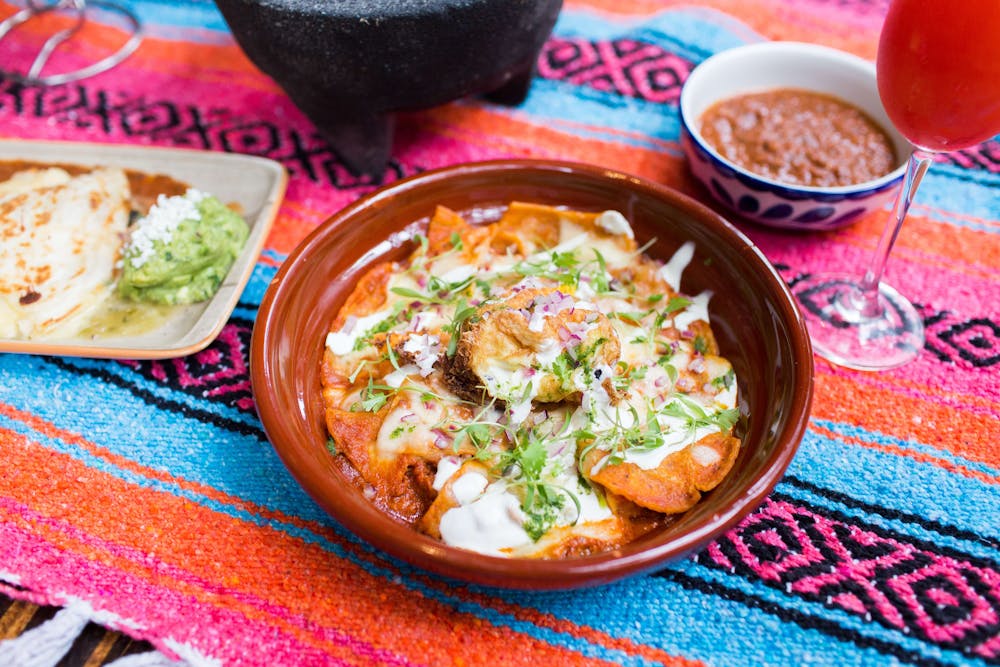 How do we use the products here at Oyamel?
Masa is our bread and butter. We utilize the Blue Cónico from Tlaxcala for tortillas for our tacos, because we wanted to provide a different flavor. In my travels through Oaxaca and Central Mexico, I noticed that more vendors and restaurants were using blue corn so I wanted to introduce our guests to something new and cool.

But we still use white corn as well for chilaquiles and tamales. White corn is the ideal corn to use for chilaquiles because it's such a comfort food in Mexico. It's born from the idea of taking all your leftovers and salsa and cheese and making a sort of casserole almost. And the tamales are really special to me because I have fond memories of eating them and making them at my grandmother's house.

Why do you love Masienda's new cookbook, MASA?
We really needed this cookbook with the popularity of Mexican cuisine in the United States. It provides a better understanding of the importance of corn in Mexico, but also how it can be used in so many different ways. He also provides you with the steps needed to make all these great dishes utilizing their products that go beyond tortillas.